Mount Washington, New Hampshire
Tags:

Posted in:
The Northeastern Untied States is not known as an Adventure Travel destination. Mount Washington , New Hampshire and the surrounding region is as rugged as any in the United States and is easily reachable from Boston,New York and Montreal.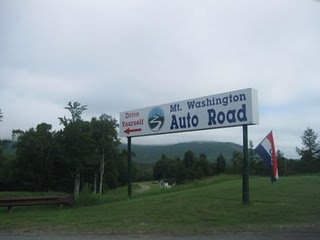 The eight mile drive takes about 40 minutes in low gear, climbing to 6288 feet. The temperature drops about 30 degrees. Today, almost mid July, it was barely above freezing.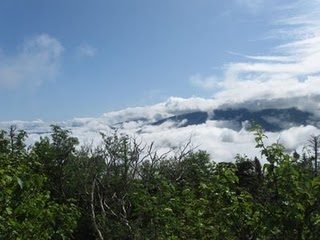 Today was also one of the first sunny days of the summer in this area. It was still not completely clear at the Summit – only 10 clear days a year there.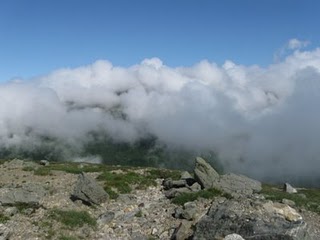 Above the tree line – Mt.Washington is close to the Jet Stream and suffers severe weather all year. It is the windiest place on Earth – 231 miles an hour – 374 kph !
Harley's up the Mountain !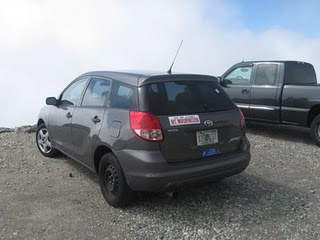 Our Trusty Toyota.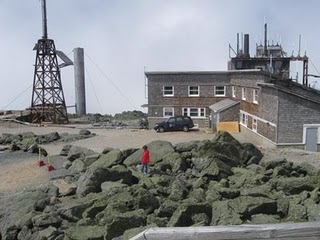 The weather obervatory – Scientists live here year round. In the winter ( September to June) the road is generally closed and the Summit is only reachable by Snowcat. Often there is no access at all.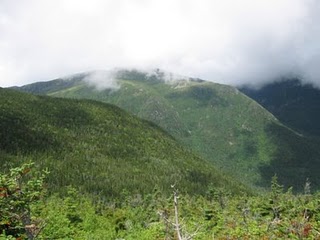 Misty meadows seen upon descent.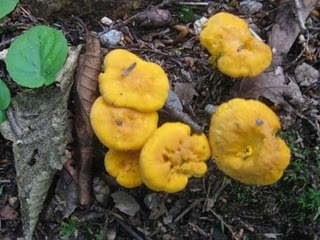 We then drove down the Mountain and along a dirt road to the Sawyer River – a wild white water rapids flowing strong and cold due to this year's excessive rains.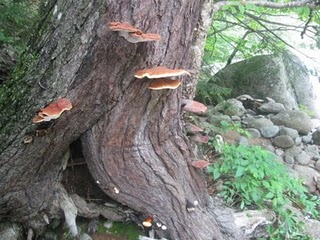 Trees are home to strange fungal formations – beautiful – but deadly – mushroom spores.
Waterfalls and rapids add to the remote feeling.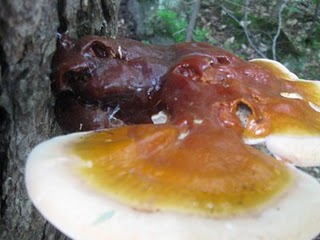 Mysterious life forms.
FOR ADVENTURES IN THE UNITED STATES, CLICK HERE