Dining on Bat and Snake in Vietnam
When I was in Saigon back in 1993, I dined at the incredible Tri Ky Restaurant.Cobra's meat, Armadillo, Deer cervicals ( ?) and – BAT were on the menu. You won't find this restaurant today because it has been replaced by a high rise, however ,there are sure to be replacements. Ask your hotel concierge in Saigon and they will be sure to help you. For ArcticTropic's Vietnam destinations click HERE. Please contact us with any new suggestions and we will add them. Menu photo -courtesy Raoul Didisheim.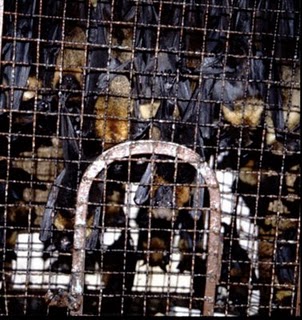 One picks their own bat from the cage, in the way you might pick a lobster from a tank.