Across The Andes Into Mendoza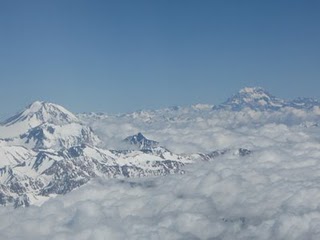 Yesterday morning's flight from Santiago to Mendoza was only 45 minutes. A spectacular flight across the Andes, when the spring sunshine is just beginning to melt the deep snowpack – providing precious water for the rainless vineyards along the eastern side of the White Wall. Above you can see Cerro Aconcagua – over 22,000 feet high in thedistance.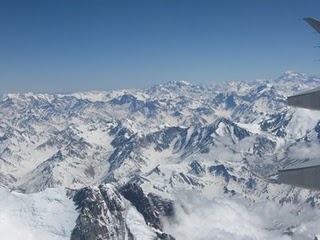 Entering Argentina from Chile.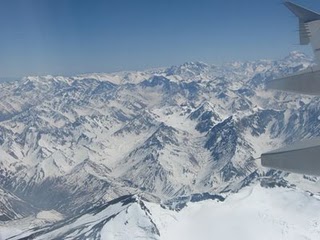 Mountains over 20,000 feet high.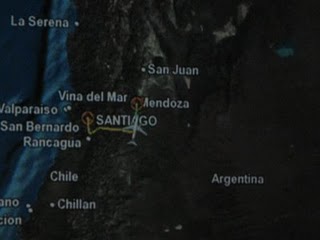 Our route.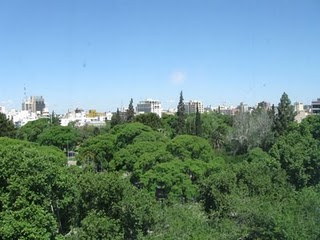 Mendoza Centro.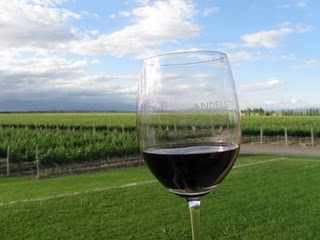 A late day glass at a vineyard.
For Argentina Adventure Travel Destinations Click Here.