Medellín – Antioquia Country Drive
On Saturday morning a local friend took me for a drive through the countryside to her family's finca – a dairy farm in La Unión , about 35 miles outside of Medellín. In the city , at 5000 feet, the temperature was near 80, at 9500 feet in the tierra fria, it was in the 50's, but very sunny. Our first stop was in San Antonio at this church.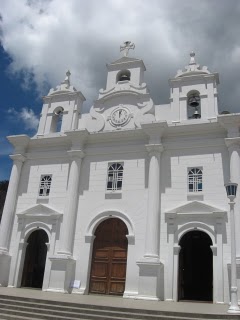 Mass in Colombia is the real thing, not the bland "lite" version so common in the United States.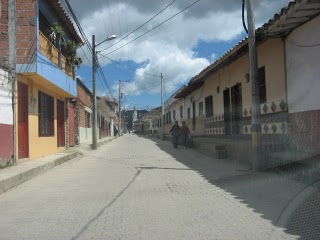 The air is cool, but the hot equatorial sun has people on the shady side of the street.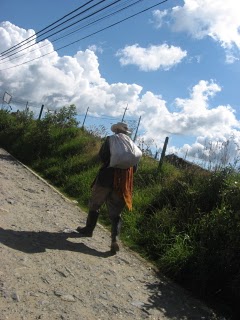 A potato farmer carrying his goods. Andean potatoes are the best – hundreds of varieties.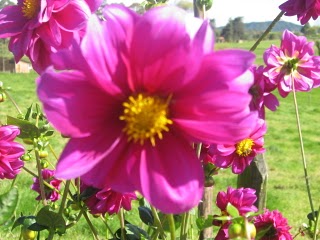 Medellín – Flower Captial of the World


The finca was beautiful. Milking the old fashioned way makes a much better tasting product.
Afterwards we went for a great lunch – with some of the best bean soup I had ever tasted,chorizo,steak,rice,potatoes,and eggs and sodas – total price 14000 pesos – about $7.
Medellín on Google Earth @ 6 17 24.00 N 75 32 23.98 W