Like everywhere else in Vietnam , Da Nang has changed immensely since TotalAdventure's first trip in 1993. 50 story buildings, many of them luxury hotels, dot the skyline in a city known as a large US Army base in a major combat zone, especially  in the late 60s.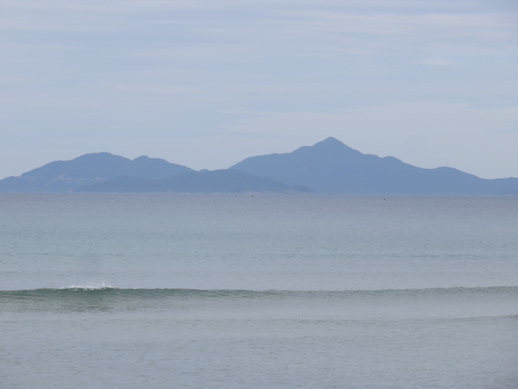 We climbed to the top of the Marble Mountains ,where we took in the view of China Beach , an R&R spot for the US Troops, and the South China Sea.
While the Marble Mountains were surrounded by US Troops, the caves within them were major operating bases for the Viet Cong. This large cave was a hospital for the wounded. The Americans could not penetrate. Instead, they bombed the mountain from above, finally opening these holes after months of round the clock raids. By that time it had been vacated. The cave is now a Holy Shrine.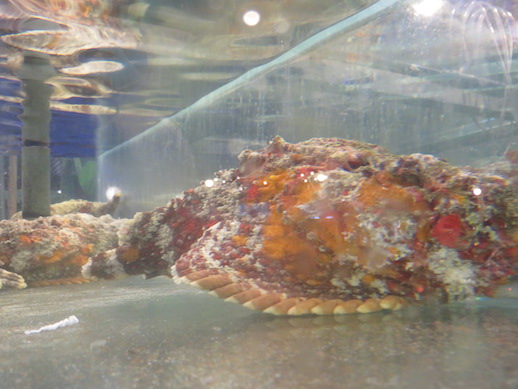 Da Nang restaurants have excellent seafood. This is apparently stonefish, which if stepped on means immediate death or loss of a leg.