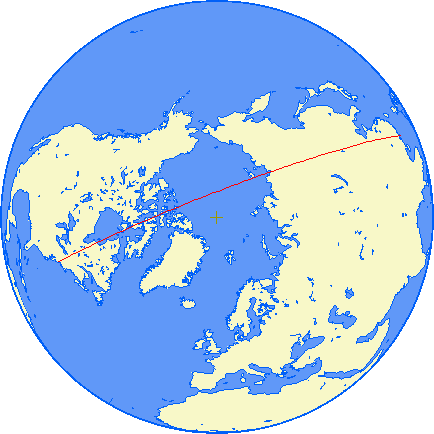 On April 3rd I will return to China , for the first time in a  little over a year. This time, the focus will will on South China, entering from Hong Kong and finishing in Shanghai.
After a short flight from Miami to Newark, I will board Continental Flight 99 – the 9th longest flight in the world. Flying time is 15 hours and 50 minutes for the 8055 mile / 12980 km distance. Leaving at 3:45 in the afternoon,  the 777-200ER  will fly northwest over New York State, Quebec, Hudson's Bay,Baffin Land , and across the Arctic icecap within about 200 miles of the North Pole. Continuing in the same direction, due south, the plane will travel over Siberia,Manchuria and East China, before landing at 7:45 the NEXT night.Because the northern Arctic is in 24 hour daylight by April, all but the last hour or two of the flight should be  sunny – hopefully with few clouds – to enable aerial shots and videos.
ArcticTropic will be meeting with many South China adventure travel providers. If you would like to meet with us between April 4th to 14th please email  – travel@arctictropic.com
Newark is also home to the world's longest flight – to Singapore – 9535 miles/15345 km at 18 hours 50 minutes !