Yesterday, Portillo was cold and windy- the temperature never rose above freezing and went as low as 19 ( F) -8 ( C). Many of the upper slopes remained closed. As of this posting it is snowing again.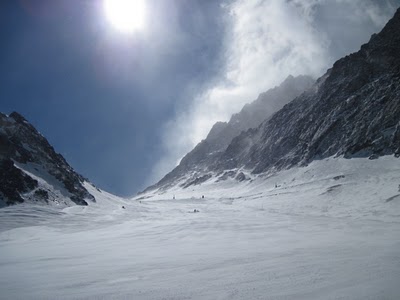 El Plateau.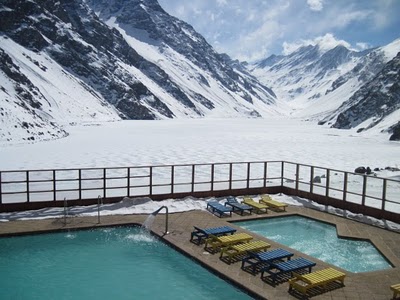 Hot water to sooth skiers at day's end.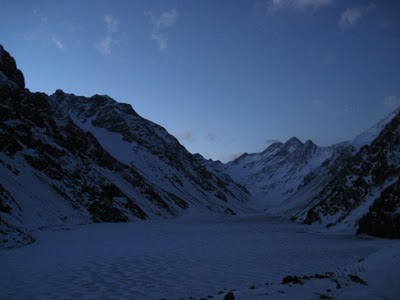 Just after sunset – about 6:30 PM.
FOR ADVENTURES IN CHILE, CLICK HERE